Originally slated as the Vive Proton and in development for over a year and a half, HTC has finally lifted the veil on an all-new VR headset called the HTC Vive Flow. 
It is an intriguing VR device. Extremely light and compact, it runs stand-alone (no PC required) and targets both consumers and business users. It has a unique bug-eye design which we find bold and appealing, although some will certainly find it quirky and off-putting.
And despite the rumours, Vive Flow is not trying to compete head-to-head with a mass-market gamer-focussed Quest 2 – nor the high-end PC VR Valve Index – nor even the business-oriented Vive Focus. The Vive Flow may have found a niche of its own.
Why The Flow?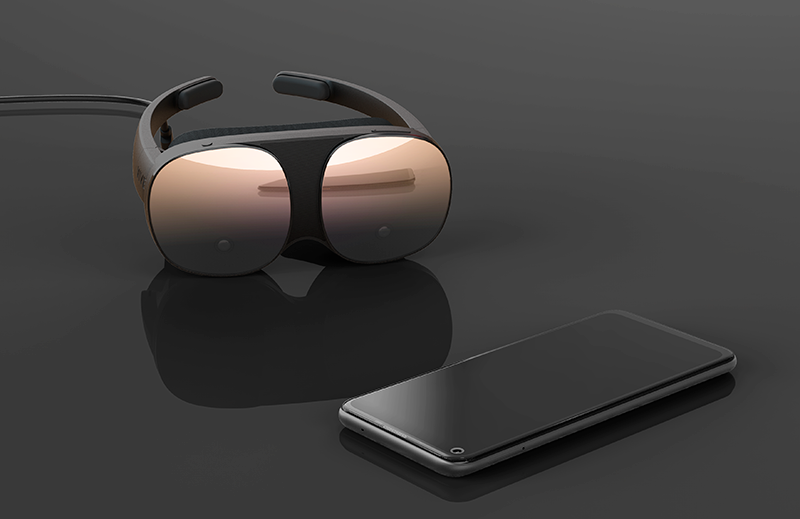 To the surprise of many, HTC is not marketing this device as a VR headset… instead referring to it as "immersive glasses". The rationale for this approach will become more evident over the coming year as we see new smart glasses starting to launch from multiple companies, culminating in what we speculate will be the Apple glasses.
So, HTC has made the first move. Which no doubt caused panic at Facebook HQ, who immediately tweeted that they are also developing several fancy new prototype devices without providing any detail. Other than a hastily retouched mockup headset sitting on Head of Facebook Reality Labs Andrew 'Boz' Bosworth. A humorous exchange between HTC and Oculus Twitter accounts ensued.
Back to the Flow, so what are the specs?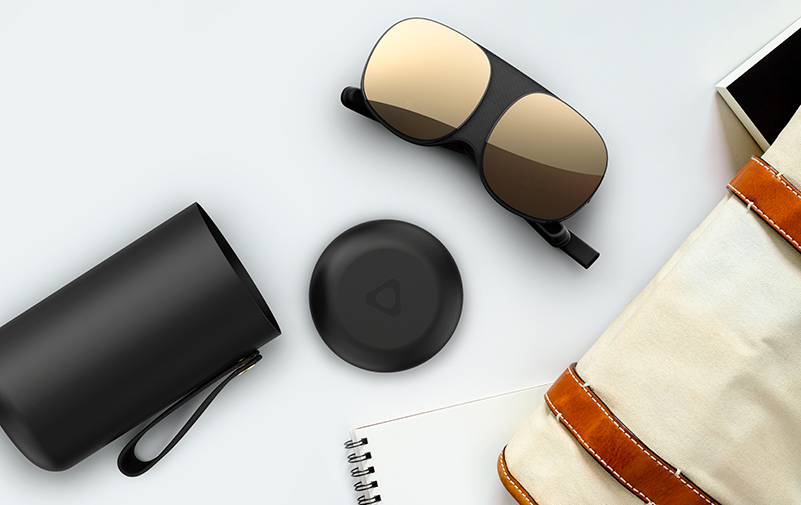 It weighs in at a featherweight 189g, proving lighter and more portable than the Quest 2.
At the heart of the headset is a Qualcomm Snapdragon XR1 processor. This came as a surprise to us as it is essentially older technology. Other recent stand-alone headsets have all opted for the more powerful XR2 processor. We speculate the choice may have been a design decision to achieve a smaller form factor and cooling system.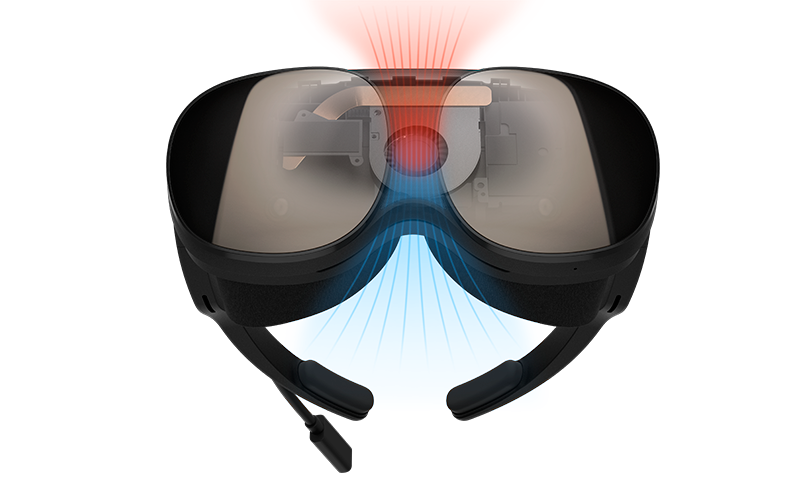 HTC Flow uses pancake lenses with LCD displays running 3.2k total resolution, so not a particularly future-proofed or high-end technology. The displays also only run at 75Hz which, in our opinion, is the bare minimum refresh rate for comfortable VR experiences. The Quest 2 launched with a similar 72Hz rate. Although Oculus quickly updated its firmware to run at 90Hz, then recently increased it again to a staggering 120Hz. But don't expect the Vive Flow to follow suit as a software update will not be enough.
It features a comfortable 100º FOV, which sits nicely between the original Vive at 90º and the Valve Index at 110º.
Wait, where are the controllers?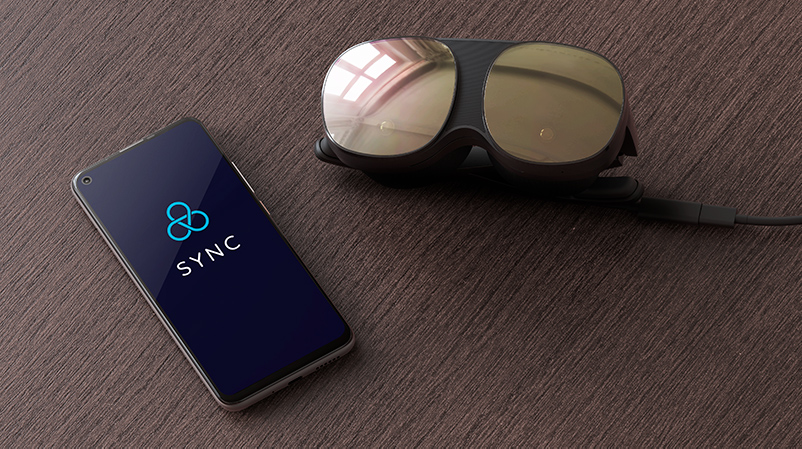 HTC has done something interesting here by not including any controllers whatsoever… So it must use hand tracking, right? No. At least not yet. Instead, you will need to pair your mobile device via Bluetooth so you can use it as a fully tracked motion controller and pointer, as well as using the touch screen as a trackpad.
Sounds great? Yes, yes it is. But there is one substantial catch. It only works with Android phones… That's correct, as of launch day today, iPhones are not supported, and there is no word from HTC if they will be supported in the future. That means half of the potential market will have no way to control the device… We will keep you posted on this point as we can't imagine this is part of HTC's plans for the device. Stay tuned…
So, how much is it going to cost?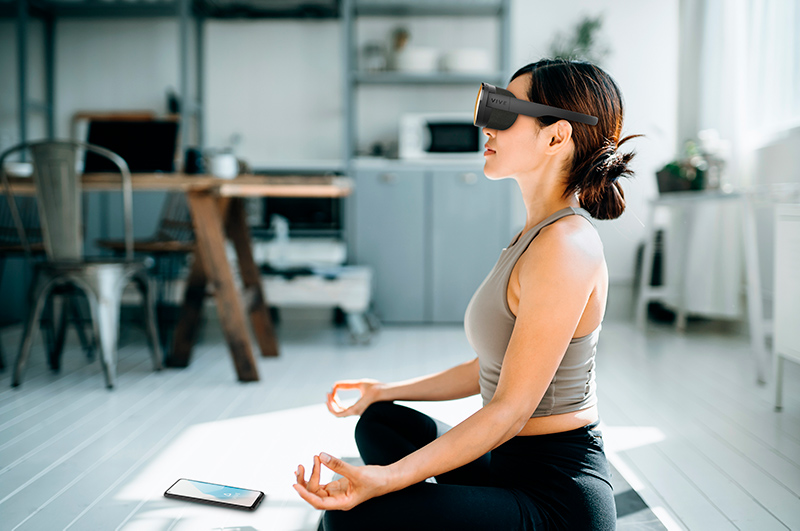 A lot. At US$499 (no NZ pricing at this time), it is certainly not cheap. Given the Quest offers more for less, some will be questioning HTC's price point. But the reality is, HTC is not competing with Quest 2. It can not sell headsets at a loss the way Oculus does, backed by Facebook's mountainous revenue streams. Instead of targeting gamers in an un-winnable battle, HTC is pitching the "immersive glasses" as a lifestyle and remote working device. Think yoga, meditation experiences and virtual meetings rather than frenetic zombie slashing.
Given the target market, we think HTC Flow will find a niche market of lifestyle users who may be new to VR and are accustomed to paying a premium for their flashy new devices.
Optional purchases include a very stylish carry case and a 10,000mAh Vive Power Bank to make longer VR sessions a thing. The Power Bank plugs into the right arm of the device with a long cable hanging behind you, looking similar to tethered PC headsets.
A Viveport subscription offer is also available with your Vive Flow at a reduced US$5.99/mo. That is great value given the size of the VR library it offers and the usual month by month price being $US13/mo. (NZ$18.99/mo).
In Summary, should you buy one?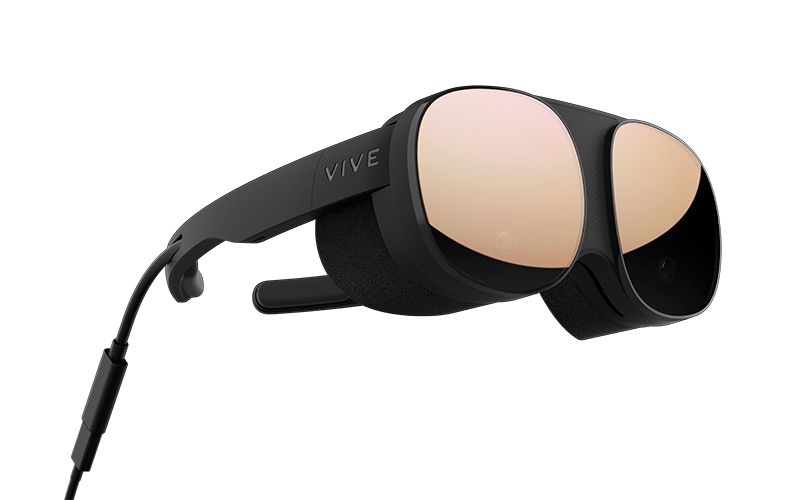 If you tick the boxes, so you are an Android user, relatively new to VR, don't mind paying a premium for shiny new things, think most VR headsets make you look ridiculous, like streaming Netflix on your phone but you're not really into gaming, then yes. This could be just what you are after, especially if you liked the idea of a Quest 2 but would prefer not to have Facebook peering over your shoulder all day.
It will be available via this link. Pre-orders start on Oct 14 globally, and anyone pre-ordering will receive the official VIVE Flow carry case and a gift bundle of 7 pieces of content. Open sales begin in November 2021.
Mike heads our creative team with 20+ years of cross-media design agency experience. Mike also brings a wealth of developer experience – being our resident coder with a number of apps to his name.